Look! Evidence of face-pushing with someone other than myself!
See?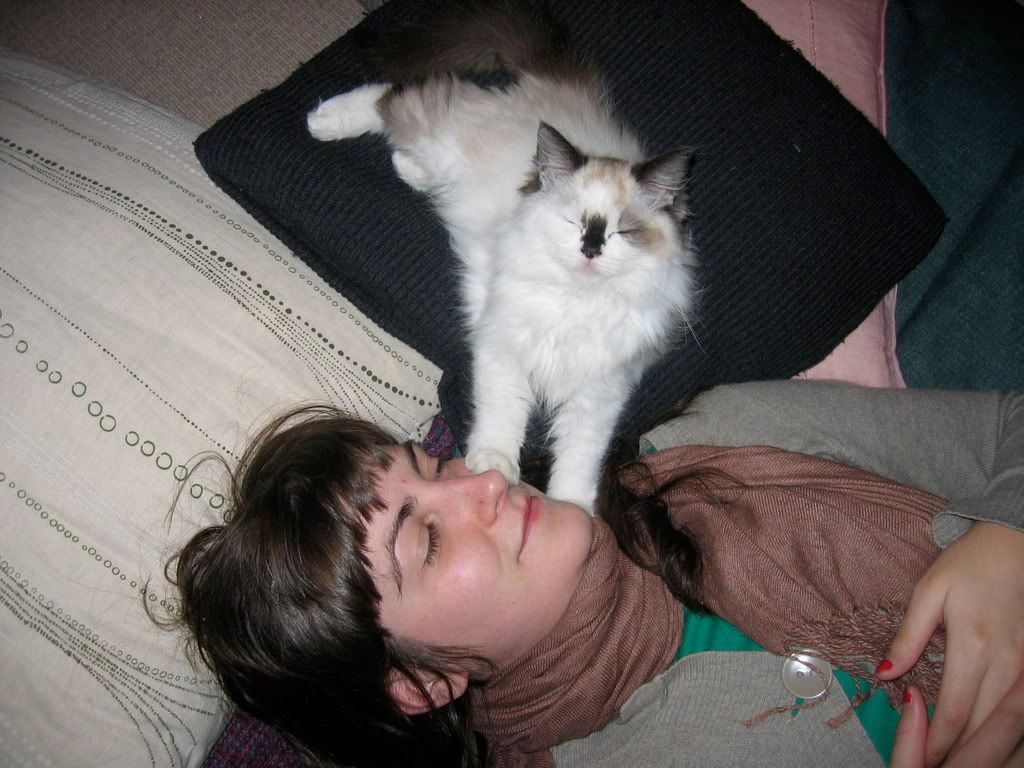 I'd feel a little betrayed if Bob hadn't turned me into Father Christmas.
See?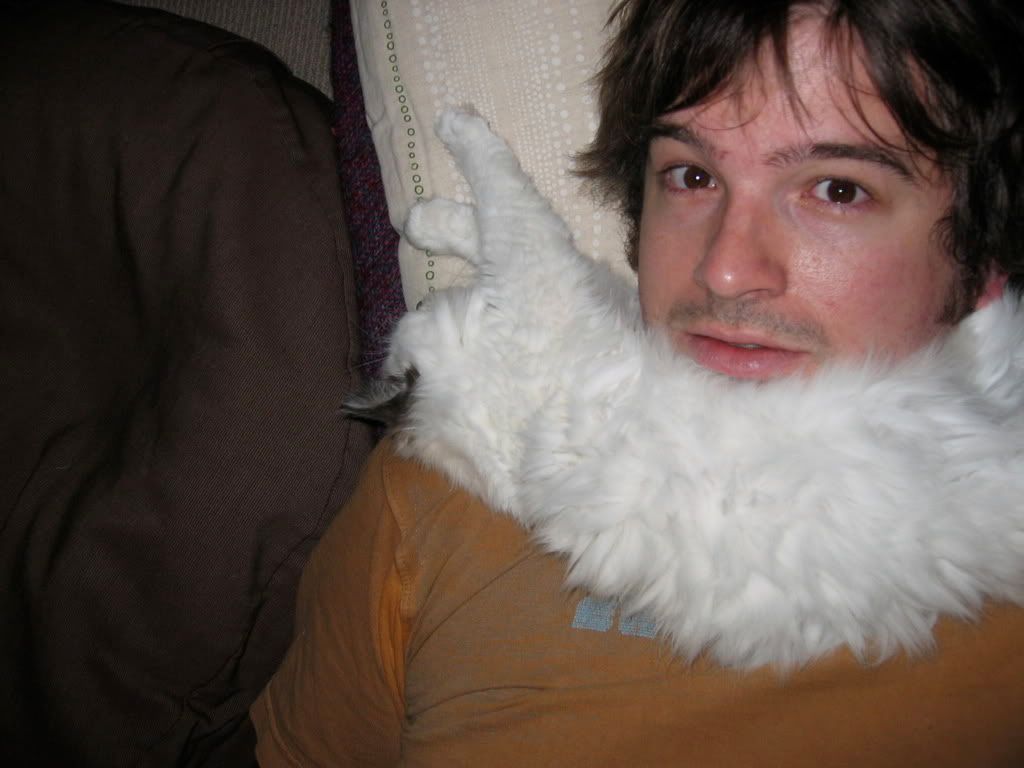 He was also busy guarding my bourbon and coke.
See?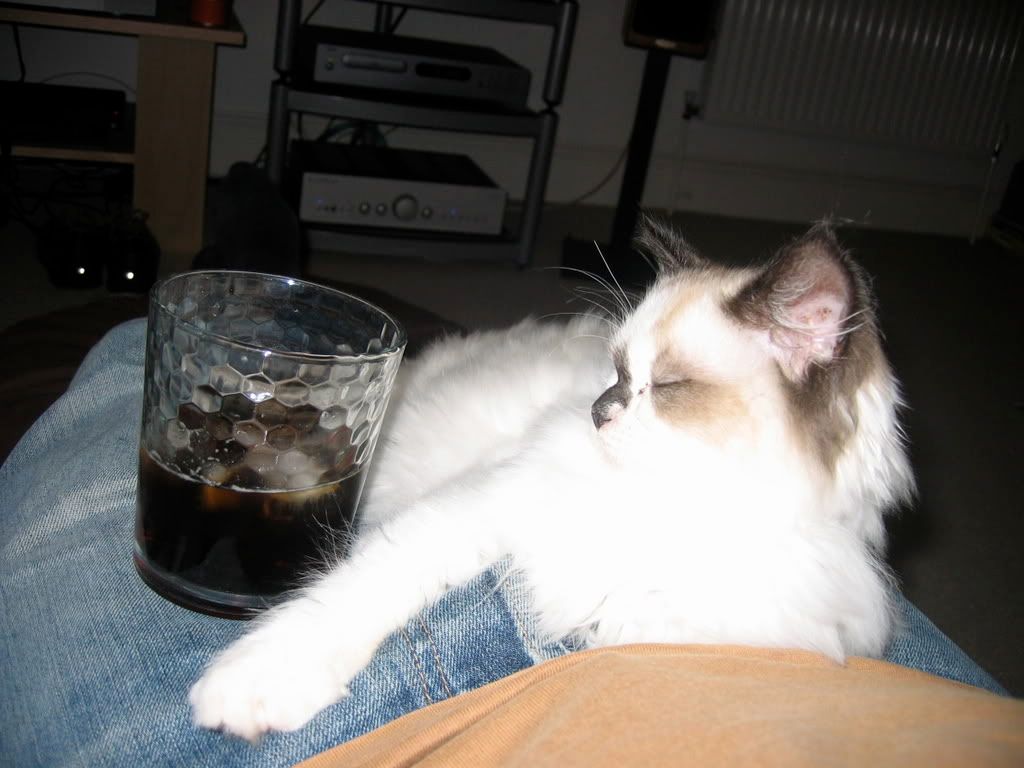 We listened to
Quicksand / Cradlesnakes
by Califone last night, and the weird, hyper-real percussion sounds freaked him out; I think he thought someone was playing with a ping-pong ball between the speakers.
More fighting.
See?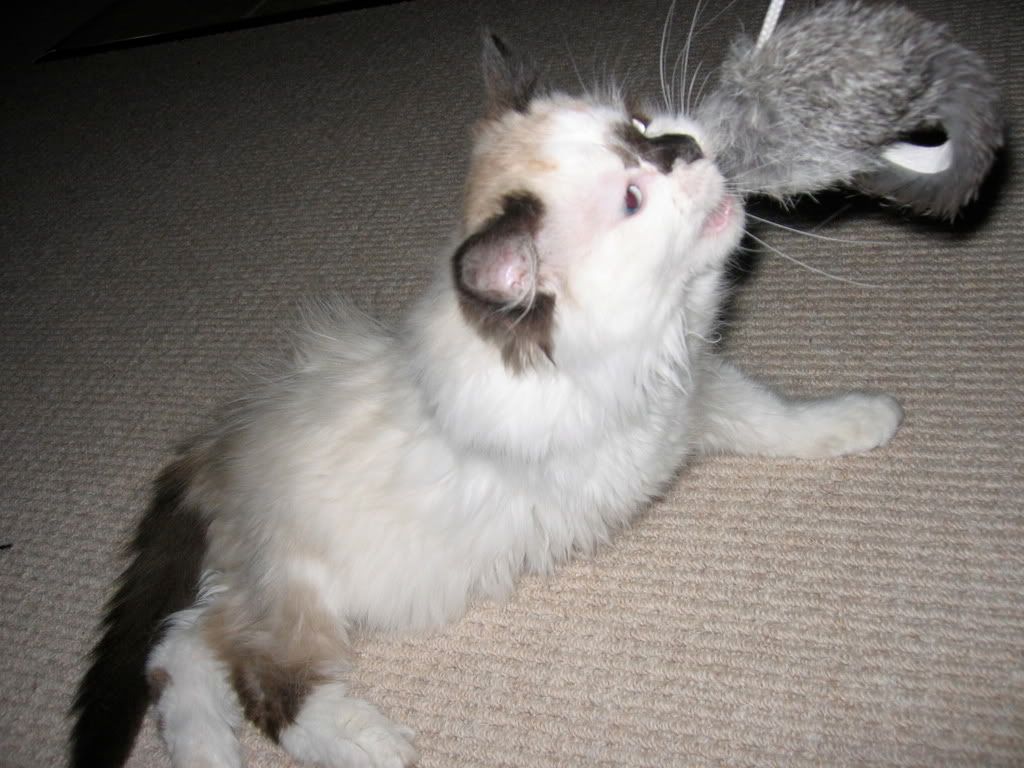 Reach for the sky!
See?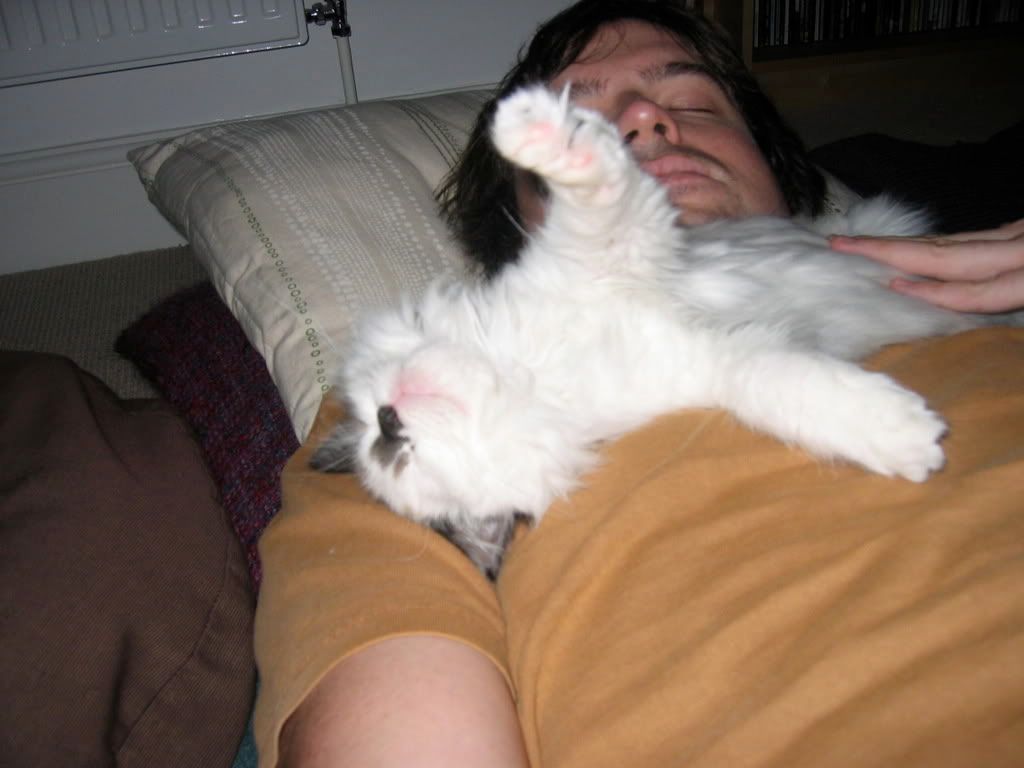 Bob also had his first trip to the vet's for vaccinations and worming last night, and he dealt with it like a trooper; we took him in an A3 Votocopy box, and took the lid off so he could see the outside world as we drove across town. Some indie kids spotted him and were reduced to pointing and squealing "omg!!!!!1", such is his immense cuteness; even hipster teens in sperm-limiting trews cannot resist Bob.
See?